Utah, Not Oklahoma, Deserves Final Spot in College Football Playoffs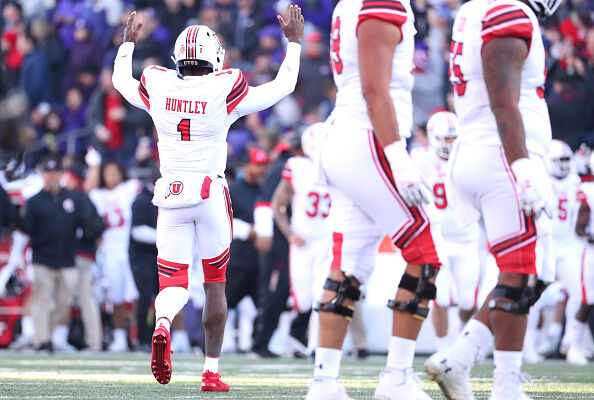 Colin Cowherd:

"The Big 12 has NEVER won a playoff game in this format; the only major conference who can say that. Let me say it again, Oklahoma is 0-3 and the Big 12 has NEVER EVER won a game in this playoff. The Pac-12 has, the ACC has won titles, the SEC has won a lot, and the Big-12 is a big zero burger. I would vote in Utah over Oklahoma if they both won their conference championship. I'm always going to give Clemson and an SEC team the benefit of the doubt. I watch the Big 12 every weekend and the games are 56-49 or 49-39, and they're shootouts. It's mostly Oklahoma and eye-rolling; they don't play defense. When Texas is weak and TCU is good but not special, it's a very weak conference with one really good team that we've already seen in the playoff. I'm going to assume based on how they played THEN, how they play NOW, and their conference that has NEVER changed, that they wouldn't be able to stop a nosebleed. Utah is Wisconsin with a little more NFL talent who can punch you in the mouth."

(Full Audio at Bottom of Page)
Listen to Colin Cowherd explain why he thinks Utah should get the fourth and final spot in the College Football Playoff with just the conference championships remaining before the tournament field is set.
Assuming no. 2 ranked LSU beats touchdown underdog no. 4 Georgia in the SEC Championship, Utah, Oklahoma, and Baylor will be the three teams fighting for the last seed to the final four.
Despite Oklahoma being a much more established program than Utah with a national headliner like former Alabama quarterback Jalen Hurts, Colin says he's tired of seeing Oklahoma in the CFP, and would rather see Utah.
Oklahoma is 0-3 all-time in the College Football Playoff that first became during the 2014/2015 season. The losses included a 37-17 loss to Clemson in the 2016 Orange Bowl, a 54-48 Double-OT loss to Georgia in the 2018 Rose Bowl, and a 45-34 loss to Alabama in the 2019 Orange Bowl.
Colin says it's time the committee move on from a dynamic, yet one-dimensional Big 12 offensive juggernaut lacking defensive stoppers, and give a more physical team like Utah the bid this year in the scenario where OU would beat Baylor in the Big 12 title, and Utah beat Oregon in the Pac-12 title.

The Herd with Colin Cowherd
Want to know more about The Herd with Colin Cowherd? Get their official bio, social pages & articles on FOX Sports Radio!
Read more