Joel Klatt: Utah Doesn't Deserve to Make the College Football Playoff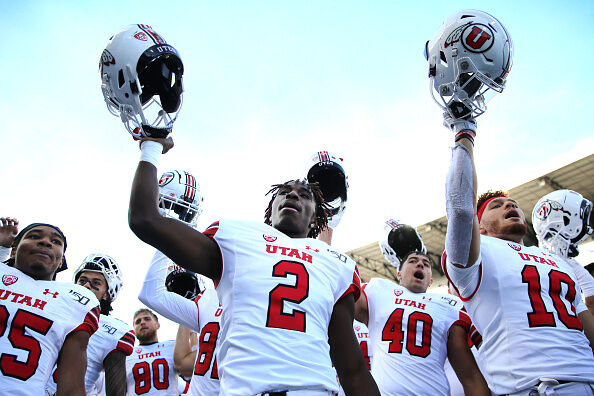 Joel Klatt:

"Utah has only played one ranked team all year and they lost. We've never had a team enter the Playoff without at least two wins against ranked opponents and Utah doesn't have one yet. Oklahoma would have three wins against ranked opponents if they win on Saturday, including two wins over an 11-win Baylor team – one on the road. Oklahoma is going to have the much better and stronger. resumé If Utah gets in, it will be an unprecedentedly weak resumé."

(Full Audio at Bottom of Page)
Listen to college football analyst and Fox Sports football commentator Joel Klatt discuss why he thinks Oklahoma deserves to get the fourth and final spot in the College Football Playoff if LSU beats Georgia in the SEC Championship, and everything holds serve with Oklahoma beating Baylor in the Big 12 Championship, and Utah beating Oregon in the Pac-12 title.
The most recent College Football Playoff rankings have Utah and Oklahoma at no. 5 and no. 6, and the battle for the fourth spot among the pair of 11-1 teams is going to be arguably the most tightly contested deliberation in the CFP's brief history since 2014.
Check out the audio below as Klatt details to Colin Cowherd why Utah would have the weakest resumé in the playoff's history should they grab the last bid.

The Herd with Colin Cowherd
Want to know more about The Herd with Colin Cowherd? Get their official bio, social pages & articles on FOX Sports Radio!
Read more